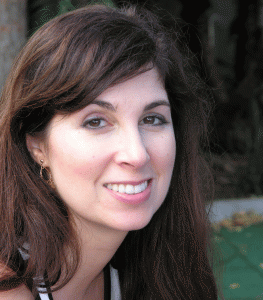 Five years ago I stumbled on a method to understand and get along with children better. I was a stay-home mom of three energetic children. My oldest son had always kept me on my toes and I would often wonder why he behaved the way he did. Honestly, there were days I couldn't wait for him to just grow up. Sometimes my other two would do things that upset me and made me so frustrated I get quite steamed and exasperated. Parenting shouldn't be so hard!
In 2009 I had been studying to be an Archetypal Consultant, which is someone who helps people figure out their life's purpose by learning their archetypes. It works similarly to personality type tests, but much more personal and complex.
So, on this day over five years ago, I had been watching my son boss around his siblings and wishing he would just do things himself. After all, he was older than them. Or just leave them alone. Or just ask nice. Then it hit me – he's a King type! Of course he's bossing them around. He can't help it. A-ha! Suddenly I din't need him to stop, but I realized I could help him be a better leader if I taught him to get people to follow him by asking respectfully.
I pulled him aside and shared my insights with him. He loved that I could see he was a leader, and I could tell he was receptive to my advice. I told him that he would surely be in charge one day, but would he be a tyrant, the kind of leader people dislike following? Or would he be a compassionate and benevolent leader that people look to for direction? It would be up to him, but I could help teach him leadership skills to be a great leader if he wanted.
It just transformed us. It was the beginning of a shift that has made us partners in his upbringing. Of course we still have disagreements, but because I am willing to step back and see him for his types first, I can accept who he is without judgement. It's at that point I can make the best parenting decisions that will bring out the best in him without sacrificing his true nature. He's 14 now, and I thought I'd be in hell during these teen years with constant disagreements, but I'm not. We often talk and share our thoughts about his life. I know I can depend on him to share his thoughts about the rest of the family too.
It's good. It's very good.
Although my other two children were "easier" kids, this system has help  bring me closer to them too. When I talk with them about their types they light up and feel seen and loved. They've had their issues too, but knowing their types has helped so much. My daughter has a Companion type and often struggles in friendship issues. It helps to know that she's learning to care for herself and not just the other person. I worry less and can support her more. My middle son has a Detective and although he's nosey and sneaky I don't loose my cool when I catch him. I know it's who he is and besides – two can play at that game.
I've had this kind of experience over and over with my kids. I started helping other parents and it wasn't long before I decided to use my consulting certificate to help parents get along with their children better. I even wrote a book that includes 57 different types and how they show up in children. It's the ultimate guide to why your kids do what they do and how to bring out the best in them.It was published in 2013 and won an award too. It's titled Family Types, A Guide to Better Parenting Using Personality Types.
Here at my site, I'm striving to help you learn how to use this fantastic tool in your family. If you ever wondered why your kids are doing what they do, and wanted them to just stop, I know I can help sort it all out.
Click on the free training videos and subscribe to the blog. If you love to read about it, check out the book. It's on Amazon.
Don't sit there steaming about your kids behavior.
Don't drive yourself or them mad by yelling or bribing or cajoling – I did all of those. I understand.
Don't give up and ignore it either.
I may just have the key that you need to unlock the relationship you've always wanted with your child.
Welcome to SelahCambias.com. I'm here to help.
Go ahead and opt in, you won't regret it. It's over there on the right.
See you soon,
Selah Cambias